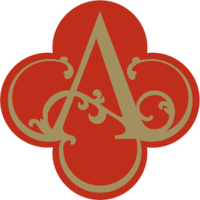 Acqualina Resort – Building a Culture of Connection
Acqualina Resort is a Five Star hotel in Florida. Key to their success
has been revolutionising the way a hotel functions.
How does the number one beachfront hotel on the Continental United States ensure that
in addition to five-star service, their team can communicate in the best possible way?
Here we talk about their recent move to Workplace. We discussed how the platform has been vital
in building their company culture and ways of working.
The challenge
At Acqualina, the mindset of the leadership team is 'first to innovate, and build a culture to connect'. They needed any solution to be those two things for the more than 460 staff across the resort.
The Acqualina team approached Workplace from Meta to help fulfil four key goals. They wanted to create a culture of enthusiasm and happiness. They also wanted to create a tool for communication, recognition and to learn. These were their principles which led them to exploring a solution with Workplace from Meta.
Pre-Workplace, the team was mostly communicating through emails and text messages. This was especially challenging since not all employees had emails. As far as sharing and celebrating successes went, they had an employee back of house area and cafeteria, with posters and a rolling video screen which formed a physical location for communication. Therefore improving culture and enthusiasm was their primary goal.
The solution
Their teams got on board with sharing their culture through workplace right from the start. In the first month, there were 1,000 posts, and engagement was over 80%.
Acqualina was making a transition from a resort where if an employee was celebrated, a poster would be placed back of house, and their manager would raise it in their morning stand-up. Now, the whole organisation gets to celebrate individuals and their performance through Workplace feeds.
The goal of celebrating and creating a culture of enthusiasm also revolves around their Five Star ethos. Individuals proudly post that "I saw Louise make this amazing drink for one of our long-time guests, it was a five star experience", or "Look at Julia, she had a five star conversation with a guest at the front desk". Workplace is a forum for sharing their stories, and this is directly aiding their creation of communities across the resort.
The implementation of Workplace at Acqualina took place alongside training to bring teams up to speed on the platform. It started with an introduction to the management group, and at the same time Champions were identified from people outside the management team – 80 people in all – to build awareness and support of the change. They were introduced to the concept of Workplace, the goals of communication and building culture. Their people were walked through the platform, how to engage and what it means to be a contributor. This was then expanded to the entire team.
In the first month since Workplace was introduced to the team in Florida, the statistics show a picture of a company ready to engage. Over 1,000 posts have been made, with over 3,000 comments on these. Engagement is at 80% across departments from around the resort, every department from the Executive Team, to the restaurants, reservations and sales and marketing.
A place for employee recognition
The leadership was invested in the recognition of their employees on Workplace. As a group, they were driven in maximising the impact of Workplace on the organisation.
The Resort's leadership has also been instrumental in a top-down approach to engagement. For the purposes of an employee communication tool, and a recognition tool, it was very successful. Posting from CEO Deborah Yager Fleming, from Christof Pignet the General Manager involved lots of recognition, daily announcements, and a very involved leadership.
Acqualina General Manager Christof was very intentional about building rapport and working alongside all levels of the hotel. As the GM, he had the drive and ambition of the C-level group, and also connected with all levels, all the way up and down the hotel. He had a daily morning post and would post throughout the day from different departments with different employees. As a leader, he was one of the biggest advocates of Workplace across the organisation.
As Acqualina went through the introduction to Workplace, and as questions came up around features, the team found themselves exploring the flexibility and additions possible through integrations. Again the leadership team had been very driven in terms of maximising the impact of Workplace within their organisation.
A month on from launch, with the engagement evident to see, and the teams exploring the possibilities that Workplace can provide, the first stage of Deborah's idea that Acqualina were going to revolutionise how hotels function and creating culture and communication has been achieved.
Empower your organisation to communicate and collaborate ​