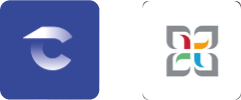 Connect by Azuronaut is our intelligent solution to manage your people, and it is now integrated with Fourth, one of the world's leading HR systems.
The Fourth integration means that Connect can now seamlessly synchronise your people with Workplace from Facebook, meaning your HR and IT teams can focus on the tasks that really matter.
One of our clients using Connect and the HR integration recently told us ""Using Connect by Azuronaut alongside Workplace has saved our HR teams a day a week spent onboarding and offboarding".
Meanwhile your people will benefit from intelligent group management, so new starters are in the communities that matter to them from day one. Roles, locations and departments are all updated within seconds on Workplace whenever changes are made in Fourth.
Fourth serves more than 7,000 customers across 120,000 locations and through Connect we can offer a wealth of customers an intelligent solution to manage your people.
Empower your organisation to communicate and collaborate ​