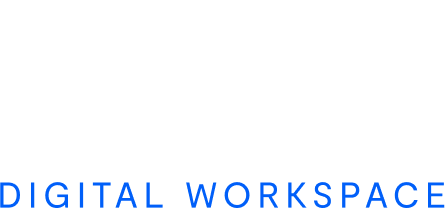 Meaningful experiences,
empowered employees.
Microsoft 365 SharePoint Intranet and Digital Workspace.
Provide your people with experiences that matter and bring your
digital landscape together with One, the Microsoft 365 SharePoint
intranet by Azuronaut.

Centralised Home
Simplified pathways to knowledge, comms and tools – improving productivity, reducing costs and strengthening knowledge.
Learning Hub
Access learning through integrations, your people can build capability through positive, intuitive learning experiences.
Knowledge Hub
A single source of the truth, work with peace of mind knowing that versions are up-to-date, and non-duplicate.
People Finder
Allow your people to intuitively find and contact each other no matter where they are across your organisation.
Bring your organisation
together
The central access point for your digital landscape. Give your people easier pathways to knowledge, comms and applications, improving productivity, reducing operational costs and strengthening knowledge.
Improve employee experience with flexible design
Make the digital experience yours. One ensures that your culture, comms and those moments that make your business yours shine through. They are there for everyone to see, feel and contribute to.
Integrate your digital
landscape
Over time, organisations come to use a myriad of digital tools and systems for their day-to-day work. One cuts through noise leaving you only with those that are essential for your people.
Brand
Your company is distinct, so why shouldn't your Digital Workspace be the same?
Whether it is brave use of large copy, your well-known colour palette or bright, bold photography, your distinct look and feel takes centre stage.
Culture
Why let your company culture take second place against an out-of-the-box design?
One takes your culture – the people, stories, traditions – and uses these as key building blocks for your organisation
Experience
Key to any successful solution is the experience people have when they are interacting with it.
One focuses hard on the user experience, how and where people work and collaborate, and what they need to access quickly.
CHS Group launch One Digital Workspace
How CHS Group improved operational efficiency with
Microsoft SharePoint and Workplace from Meta
Empower your organisation to communicate and collaborate ​